Dr Phil's Pathway to Inner Peace
Dr. Phil proclaims, "The way to achieve inner peace is to finish all the things you've started and never finished." So, I looked around my house to see all the things I started and hadn't finished, and before leaving the house this morning, I finished off a bottle of Jim Beam, a bottle of White Zinfandel, a bottle of Absolute, a bottle of Kahlua, a package of Oreos, the remainder of my old Prozac prescription, the rest of the cheesecake, some Doritos and a box of chocolates..................

You have no idea how good I feel right now.
________________________________________________________________
Assembly line Medicine
Doesn't it seem m
ore and more that physicians are running their practices like an assembly line? Here's what happened to Bubba:
Bubba walked into a doctor's office and the receptionist asked him what he had. Bubba said, Shingles.So she wrote down his name, address, Medical insurance policy number and told him to have a seat.

Fifteen minutes later a nurse's aide came out and asked Bubba what he had. Bubba said, shingles. So she wrote down his height, weight, a complete medical history and told Bubba to wait in the examining room.
A half hour later a nurse came in and asked Bubba what he had. Bubba said, shingles. So the nurse gave Bubba a blood test, a blood pressure test, an electrocardiogram, and told Bubba to take off all his clothes and wait for the doctor.
An hour later the doctor came in and asked Bubba what he had. Bubba said, shingles.The doctor asked, "Where"? Bubba said, "Outside on the truck. Where do you want them?"
---------------------------------------------------------------------------------------------
Illegal Immigration Humor
The Honorable Paul S. Sarbanes
309 Hart Senate Office Building
Washington DC , 20510

Dear Senator Sarbanes,

As a native Marylander and excellent customer of the Internal Revenue service, I am writing to ask for your assistance. I have contacted the Immigration and Naturalization Service in an effort to determine the process for becoming an illegal alien and they referred me to you. My reasons for wishing to change my status from U.S. citizen to Illegal alien stem from the bill which was recently passed by the Senate and for which you voted. If my understanding of this bill's provisions is accurate, as an illegal alien who has been in the United States for five years, what I need to do to become a citizen is to pay a $2,000 fine and income taxes for three of the last five years.

I know a good deal when I see one and I am anxious to get the process started before every one figures it out. Simply put, those of us who have been here legally have had to pay taxes every year so I'm excited about the prospect of avoiding two years of the last five years taxes in return for paying a $2,000 fine.

Is there any way that I can apply to be illegal retroactively? This Would yield an excellent return for me and my family because we paid heavy taxes in 2004 and 2005. I estimate a gross savings of approximately $72,000.After the fine this would yield me a net savings of $70,000. In addition, I would reap the other benefits of being an illegal alien such as free healthcare,avoidance of paying Social Security taxes, buying automobile insurance, serving on jury panels, etc. If you would provide me with an outline of the process to become illegal (retroactively if possible) and copies of the
necessary forms, I would be most appreciative.

Thank you for your assistance.

Your loyal constituent,
------------------------------------------------------------------------------------
More Dr Phil Humor....(warning: This one is a little blue at the end)
DR. PHIL WAS CONDUCTING A GROUP THERAPY SESSION WITH FOUR YOUNG MOTHERS AND THEIR SMALL CHILDREN.


"YOU ALL HAVE OBSESSIONS," HE OBSERVED.
TO THE FIRST MOTHER, HE SAID, "YOU ARE OBSESSED WITH EATING... YOU'VE EVEN NAMED YOUR DAUGHTER CANDY."
HE TURNED TO THE SECOND MOM. "YOUR OBSESSION IS WITH MONEY... AGAIN, IT MANIFESTS ITSELF IN YOUR CHILD'S NAME, PENNY."


HE TURNS TO THE THIRD MOM. "YOUR OBSESSION IS ALCOHOL. THIS, TOO, MANIFESTS ITSELF IN YOUR CHILD'S NAME, BRANDY."
AT THIS POINT, THE FOURTH MOTHER GETS UP TAKES HER LITTLE BOY BY THE HAND AND WHISP ERS, "COME ON DICK, WE'RE LEAVING.
------------------------------------------------------------------------------------
And then there's this..........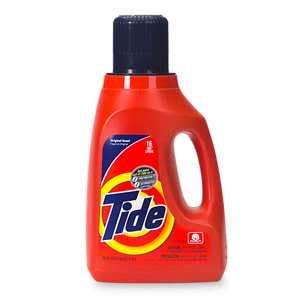 I am writing to say what an excellent product you have! I've used it all of my married life, as my Mom always told me it was the best. Now that I am in my fifties I find it even better! In fact, about a month ago, I spilled some red wine on my new white blouse. My inconsiderate and uncaring husband started to belittle me about how clumsy I was, and generally started becoming a pain in the neck. One thing led to another and somehow I ended up with his blood on my new white blouse! I grabbed my bottle of Tide with bleach alternative, and to my surprise and satisfaction, all of the stains came out! In fact, the stains came out so well the detectives who came by yesterday told me that the DNA tests on my blouse were negative and then my attorney called and said that I was no longer considered a supspect in the disappearance of my husband. What a relief! Going through menopause is bad enough without being a murder suspect! I thank you, once again, for having a great product. Well, gotta go, I have to write the Hefty bag people.